LEGAL ADVICE TO HELP GROW YOUR BUSINESS
Internet Business Attorney Cleveland, Ohio – Marc Rossen
While a web-based business faces many of the same legal issues that confront other business startups, there may be additional challenges due to the number of laws covering internet sales and commerce, many of which continue to develop and change rapidly. Furthermore, online businesses typically operate throughout the country or even internationally, which increases your legal exposure.
I look forward to assisting your web-based business with the following legal services:
Setting up an appropriate legal entity.
Drafting, negotiating, and reviewing website design agreements, fulfillment agreements, hosting agreements, supplier and drop ship agreements, software development or licensing agreements.
Reviewing trademark and copyright protection or potential infringement issues (this might necessitate the decision to retain an outside intellectual property attorney.)
Drafting employment, consultant, independent contractor, work for hire, non-competition, non-disclosure, and outsourcing or joint venture agreements.
Drafting website acceptance of use, limitations of liabilities and other general terms and conditions pages and clauses.
Drafting website Privacy Policy pages and terms.
Drafting online agreements, signature and confirmation methods.
Drafting limitations of use for minors or other inappropriate or excluded audiences.
Reviewing potential link violation, framing violation, libel/defamation, hacker, spam, consumer protection issues.
Whether your requirements are simple or complex, I will help you anticipate the costs involved before starting the process. I can also provide a program of regular annual reviews and updates to your website terms and conditions.
Please feel free to call me personally to discuss your particular needs. An initial consultation is provided without charge.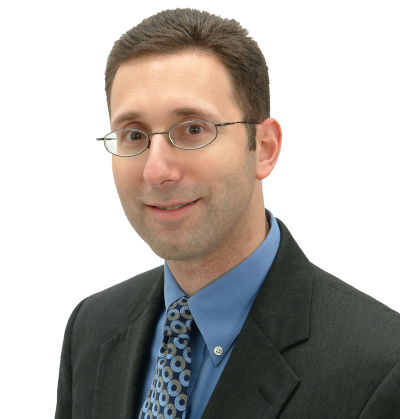 Marc Rossen
Cleveland Business Lawyer
READY TO LAUNCH OR GROW YOUR BUSINESS?
Contact me for a free consultation
Experience You Can Build On
The Law Office of Marc Rossen works with startups, founders and investors in the Cleveland/Akron area on matters ranging from entity formation, protection and licensing of intellectual property, executive compensation, raising capital, and other corporate transactions.
Marc Rossen is also "Of Counsel" to the law firm of Petronzio Schneier Co., LPA where he is a member of the Business, Corporate, Intellectual Property and Commercial Practice Group.
Marc earned his Bachelor of Arts degree from the University of Michigan (1989), his Juris Doctor from Cleveland-Marshall College of Law (1994), and his MBA from Case Western Reserve University's Weatherhead School of Management (2000).
In addition to the practice of law, Marc is also the Founder and President of Supreme Bar Review, a test preparation course that prepares law school graduates for the bar exam. Prior to that, he served for eight years as Vice President and Assistant Director of Ohio BAR/BRI Bar Review.
Marc is admitted to practice law in Ohio and Illinois. He is a member of the Ohio State Bar Association and the American Bar Association.
MORE ABOUT ME
Want to learn more about me and my practice?
Click below for details.
HOW I CAN HELP
Want to know how I can help you grow your business? Check out my practice areas to see how I can help you.
WHERE I WORK
Based in Northeast Ohio, my office serves startups and businesses across Ohio.
Click to learn more.
HAVE A QUESTION ABOUT STARTING A BUSINESS?