LEGAL ADVICE TO HELP GROW YOUR BUSINESS
Business Attorney Cleveland, Ohio – Marc Rossen
Whether you manage a thriving business or simply have an idea for a product or business you wish to pursue, my law office can help you reach your goals.
Your Business Goals Are My Priority
A business begins with sound planning, including a determination of what legal structure will provide the most flexibility and asset protection. As your Ohio business startup attorney, I will listen to your objectives and explain which options may be right to meet your goals.
I can assist your business or professional practice startup in these and other matters:
Entity selection: Each type of entity has its own peculiar benefits and drawbacks. I will explain the differences between a limited liability company (LLC), a C-corporation, an S-corporation or a partnership, and help you choose the entity that is right for you. I will also file all necessary documents and help you secure registration from the Ohio Secretary of State.
Ownership and operating agreements: With multiple owners, you should have agreements in place to determine succession rights, ownership of client lists, business plans and other important business assets. I can assist you in drafting all of the agreements you need to run your business, including codes of regulation, articles of incorporation, buy-sell agreements, close corporation arrangements, operating agreements, partnership agreements, and non-disclosure and non-compete agreements.
Employee policies and contracts: I can assist your startup business or practice to develop tailored, appropriate employment manuals, employee contracts and non-compete agreements. For professional employees, particularly physicians, I will prepare and review employment contracts to check for compliance with health care laws and regulations as well.
I value long-term relationships with my clients. After helping you establish your business, I can continue to serve as your ongoing outside legal counsel, assisting with the legal needs of your business as you grow.
Contact me for a free initial consultation.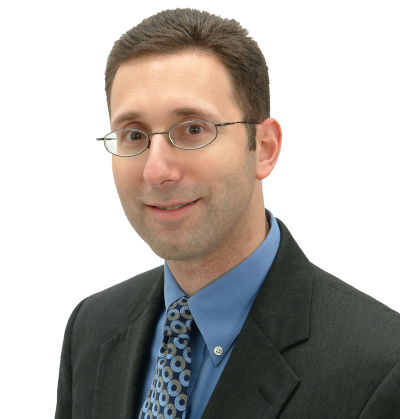 Marc Rossen
Cleveland Business Lawyer
READY TO LAUNCH OR GROW YOUR BUSINESS?
Contact me for a free consultation
Experience You Can Build On
The Law Office of Marc Rossen works with startups, founders and investors in the Cleveland/Akron area on matters ranging from entity formation, protection and licensing of intellectual property, executive compensation, raising capital, and other corporate transactions.
Marc Rossen is also "Of Counsel" to the law firm of Petronzio Schneier Co., LPA where he is a member of the Business, Corporate, Intellectual Property and Commercial Practice Group.
Marc earned his Bachelor of Arts degree from the University of Michigan (1989), his Juris Doctor from Cleveland-Marshall College of Law (1994), and his MBA from Case Western Reserve University's Weatherhead School of Management (2000).
In addition to the practice of law, Marc is also the Founder and President of Supreme Bar Review, a test preparation course that prepares law school graduates for the bar exam. Prior to that, he served for eight years as Vice President and Assistant Director of Ohio BAR/BRI Bar Review.
Marc is admitted to practice law in Ohio and Illinois. He is a member of the Ohio State Bar Association and the American Bar Association.
MORE ABOUT ME
Want to learn more about me and my practice?
Click below for details.
HOW I CAN HELP
Want to know how I can help you grow your business? Check out my practice areas to see how I can help you.
WHERE I WORK
Based in Northeast Ohio, my office serves startups and businesses across Ohio.
Click to learn more.
LET'S WORK TOGETHER

No matter where you are in the life cycle of your business, RossenLaw can help you reach your goals.